Sudu Shop - Opportunities
Short term Products Listing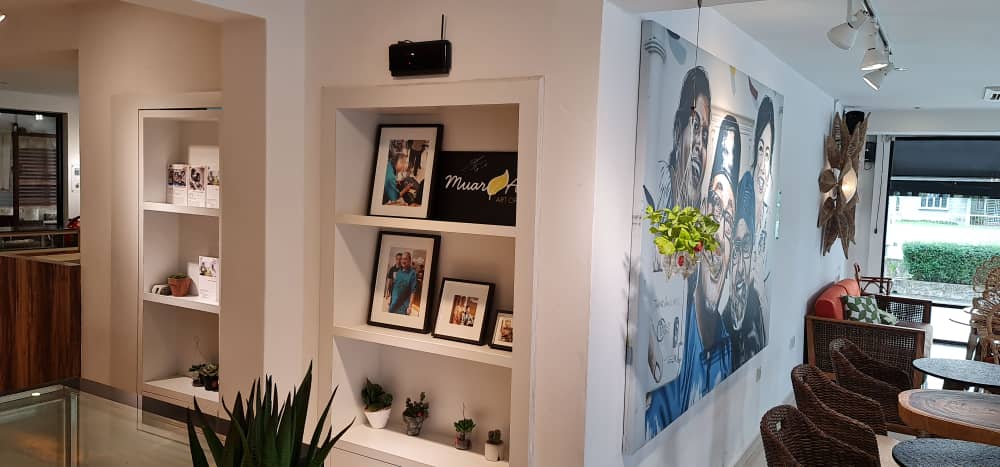 Click picture link to Muar Art Gallery Facebook
Location
Muar Art Gallery
Offering
Display rack 1' x 3' - Mood Display
Limited to 9 Participants
Re-seller by Muar Art Gallery
Period
6 months
Description
Muar Art Gallery is a Unique/Mixed Culture/Events/Tourists Spot in Tanjung Muar
---
We offering a mood display space in our exclusive corners, to educate the VIP/Visitors/Tourists, how our Malaysia culture foods are (Your company branding & Products). Of course Muar Art Gallery wish to become your re-seller and we will purchase from www.sudushop.com. More info please click following link.
Requirements :
Halal Certify products by JAKIM
Priority open to Muar food Manufacturers
Minimum 5 cartons of product to Muar Art Gallery to cover space rented/promoter and sampling to Visitors & Tourists. *we very grateful if you could sponsor more sample of products to us.
Quick & responsive delivery to Muar Art Galley when Tourists Group purchase.
HISTORY OF MUAR ART GALLERY